4th Quarter Water Bills Are Due 01/31/23
History of the Newmanstown Water Authority
For years an old pump was the chief source of water supply for the community. The present water system was introduced as a result of a terrible typhoid fever epidemic which resulted in many deaths. It is said when the trenches were dug to lay the main pipe of this water supply from the Gold Springs that a rate relic was found imbedded in the earth. This was a clay or stone pipe in the shape of a tomahawk bearing the name of William Penn on its bowl. The Newmanstown Water Company was organized in 1891 by Mr. Nathaniel Coldren and Mr. John Shultz. Mr. N. Coldren was the first president of the company.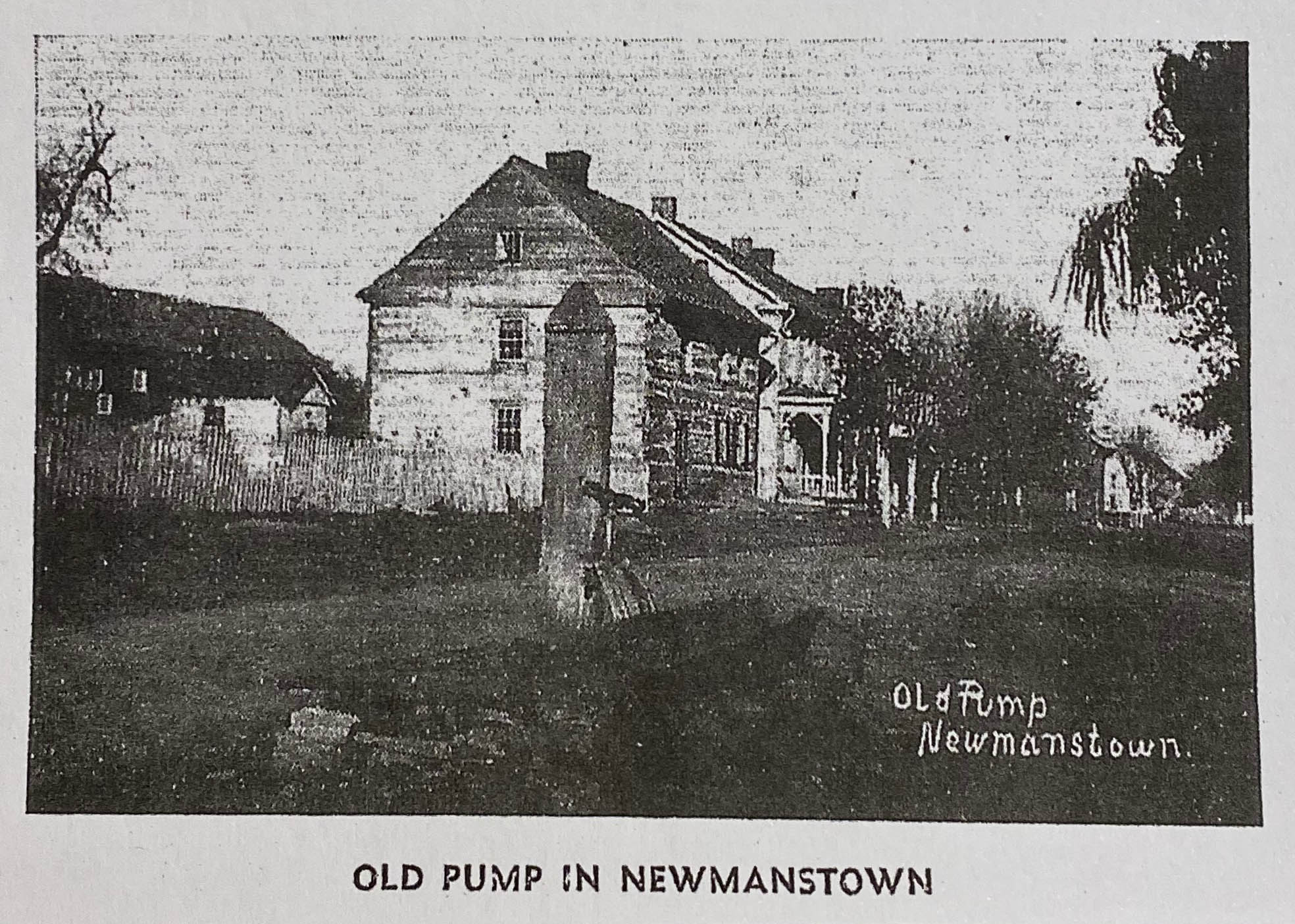 In 1998 improvements to the Newmanstown Water Authority system have included the installation of 5,750 lateral feet of a 12" diameter transmission main from our storage facilities to Memorial Boulevard, 6,100 lateral feet of 8" PVC "raw water" pipe along South Sheridan Road from well #4 to storage facilities, the construction of a 600,000 gallon capacity concrete water storage tank, and the development of a second production well, capable of delivering several hundred gallons per minute. Between 2002 and 2005, approximately two miles of new pipe was installed.
In 2004 we completed construction of our new garage, and the completion of renovations for our new office. The office and garage are located at 30 Avenue "A", which is the alley behind Memorial Boulevard.
In 2007 a Water System Upgrade and Improvement Project for replacement of old, undersized distribution pipe to Main Street and to Sheridan Road, as well as to a few other streets was begun and completed by July of that year. We were glad to report that an $87,500 grant from the State helped reduce the amount we had to borrow for the project. Also, the Authority finalized the upgrade of the water distribution system, which eliminated all lead piping.
In 2008 we started participation in a Source Water Protection Technical Assistance Program funded by the Department of Environmental Protection. The goal of this program is to provide greater protection for the water quality of our well supplies.
In 2011 the Authority constructed improvements at our storage tank property to comply with new state water quality monitoring regulations and to facilitate use and security.
In 2012 the Authority refinanced its debt, taking advantage of favorable interest rates, which will result in a quicker payoff of the money that was borrowed to pay for the 2007 Water System Improvement Project.
In December 2016 we made the final payment on the debt that was incurred for the 2007 Water System Upgrade and Improvement Project.
In 2019 the Authority provided its 1,003 customers with 40 million gallons of water (or approximately 109,600 gallons per day on average). Also, in 2019, our billing system was updated and Martz Technologies of Berwick, completed the installation of new SCADA well pump controls and alarm system.
In 2020 new chlorine scales and chlorine detectors were installed in each well house and connected to the new SCADA system. Also, new water meters have been installed for many customers.
Currently, this water system has 1,019 service connections and serves 2,700 persons. The water sources consist of two wells, each of which has its own pump/treatment building with adjacent gas chlorination facilities. There are wiring connections for electrical generators, but the generators would have to be rented. Both wells are served by vertical turbine pumps, and are pumped directly to the 600,000 gallon concrete storage tank. The distribution system is pressurized by gravity feed from the storage tank.
In case of emergency, we have an interconnection with Womelsdorf Robesonia Joint Water Authority for available water source.
The Authority supplies fire hydrants to the township and these hydrants are flushed twice a year, once in spring and once in fall. Dates and times of flushing are published in the Merchandiser.
The Newmanstown Water Authority takes pride in serving residents of Newmanstown, Newburg Village and Millcreek Township in providing high quality water to our customers each and every day.